ATTN: In order to decrease demand for our Tera-Player we will double the prices for the world's finest portable music player in the near future, which means we will phase over from regular pricing (EUR 1680,- Std. Tera / EUR 1920,- STEALTH) to junior pricing (EUR 3360,- for the Standard Tera-Player and EUR 3840,- for the STEALTH Tera-Player).
You can still place orders for the old (regular) price however either way, should consider a significant waiting time!
As the date of the price-change is not yet known, there will be no countdown this time and the switch-over can occur every day (please check with us, when you order your Tera).
We would very much appreciate at least 'some' competition in the market of high-end portable music players, because we can only supply a tiny fraction of music lovers world-wide.
2014 model Tera-Player; Increased audio-RAM-buffer-size (2x) for better compatibility with slow access SDHC cards when playing hi-res 24/192 kHz wav files. Added support for Sandisk-Ultra and -Extreme cards. A novel random algorithm (introduced late 2013). Rubber dampers installed in both phono jacks for improved ruggedness. Warranty for 2014 models: 6 years for original purchaser.
"For the first time in the history of mankind
a pocket size music-player is being offered
that delivers super-fidelity sound quality"
The Altmann Tera-Player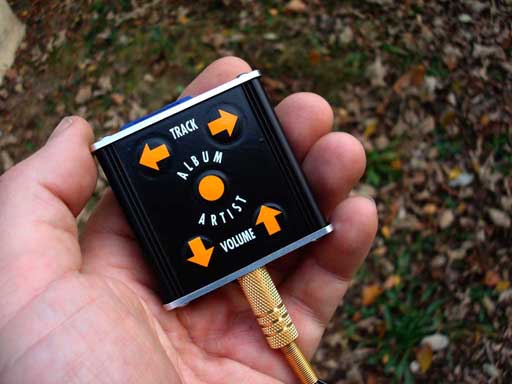 The Altmann Tera-Player is the simplistic music player capable of high-resolution audio playback and superior sound-quality.
In fact, full resolution CD quality is the lowest playback mode that the Tera-Player is capable of.
Where other digital audio players end-up, the Tera-Player just starts out.
Read the Tera-Player's manual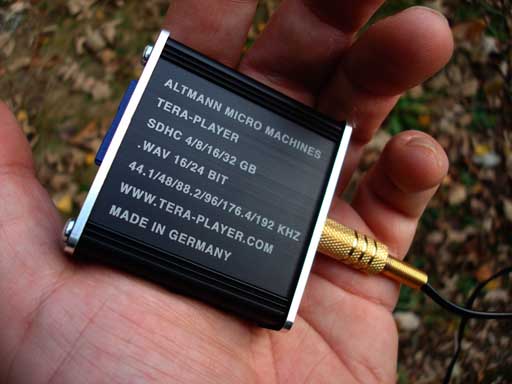 Specification:
size: 57 x 57 x 18 mm
weight: 80 grams
case: all aluminum black anodized, laser engraved
front rear plates: 2mm aluminum black anodized, CNC machined
battery: Motorola LI-ION 700mAh
charging: mini-USB port 300mA, monitored by red LED
playtime on single charge: >12h (15h tested with 6 years old battery)
charge time: 2h 80%
Storage: SDHC card slot with 4/8/16 or 32 GB SDHC
currently testing SDXC cards with 64GB and 128GB (SDXC cards must be formatted to FAT32 for use in the Tera-Player, please see FAQ for details)
Supported file type: WAV stereo 16-bit and 24-bit
Supported sample-rates: 44.1 / 48 / 88.2 / 96 / 176.4 and 192 kHz
headphone outputs: silver plated contacts, 2 separate outputs: teramega and superduper, can be used simultaneously
recommended headphones: Koss Porta-Pro, Kramer mod
main chip: ARM Cortex
oscillators: 2 separate precision Golledge crystal oscillators
DAC: modified NOS Philips 16-bit R2R with current output
Oversampling: Zero
I/V conversion: Burr-Brown
headphone amplifiers: Burr Brown
navigation: tactile pad with 5 stainless steel buttons, gold plated contactor foil, hand assembled
high quality digital volume control
navigation commands: next previous track / album / artist
supports iTunes® music library structure
5 (five) years limited warranty
hand-made in Germany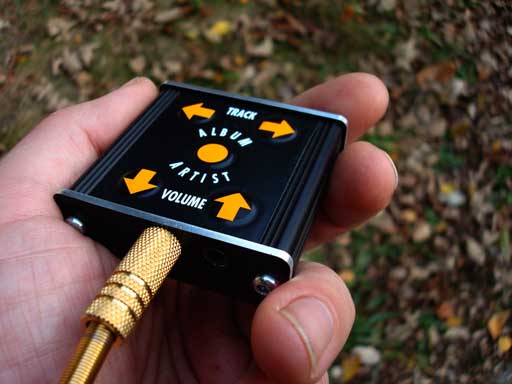 Price for the standard Tera-Player: EUR 1680,- incl. shipping, orders taken by email.

Click here for Tera-Player reviews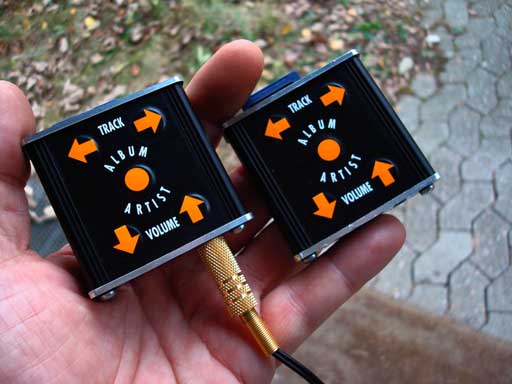 On the left: first production unit #1, on the right: Tera-Player #0 (reliability testing prototype) with scratch marks from dropping ... and opening beer bottles.
You should not do that except of course in an emergency situation.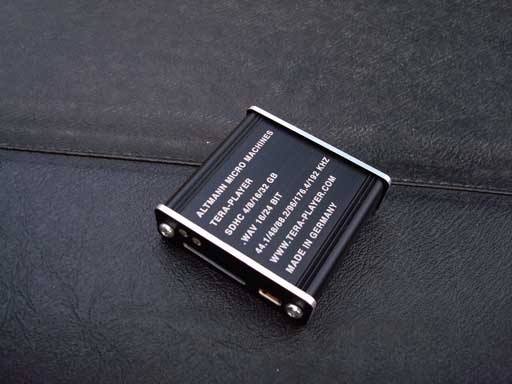 The laser engravement on the Tera-Player's rear side.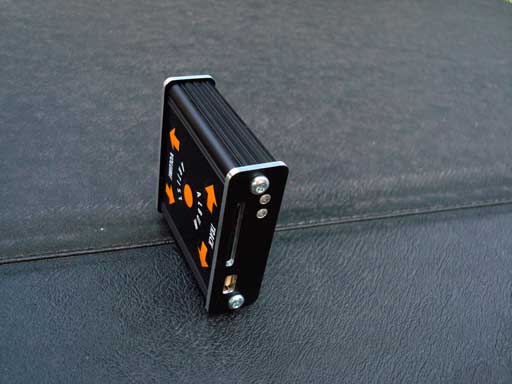 On the MAC you can use the free XLD software to load the music on the SDHC card for your Tera-Player. I have XLD configured to convert all incoming files (Apple Lossless, Flac, ogg, mp3, etc.) to WAV while copying to the SDHC card.
On the Windows PC you can use the excellent XRECODE software for converting and copying files to the SDHC card
Both work very well.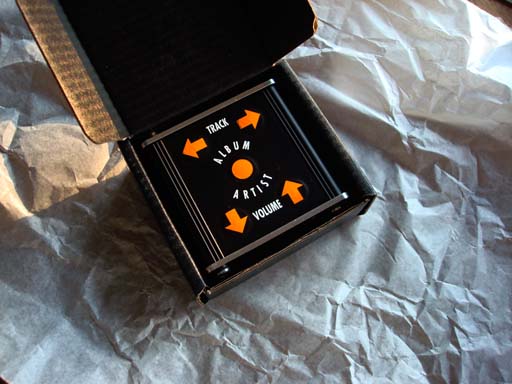 The Furious Five:
Tera-Player #1 shipped to Andrei from Greece
Tera-Player #2 shipped to Andrew from England
Tera-Player #3 shipped to Mike from Indonesia
Tera-Player #4 shipped to Todd from Texas
Tera-Player #5 shipped to Mr. Apodizer
Specialized Tera-Player Models:
According to Scientific American, the memory capacity of the human brain is about 2.5 petabyte.
Do you have 5 byte left over for your personal disposition ?
Then - and only then - you are worthy of the Tera-Player Hacker's Dream STEALTH Edition: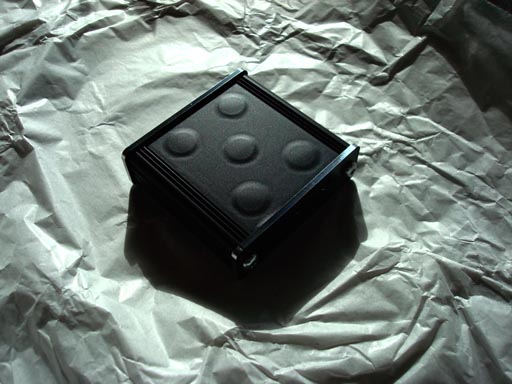 The ULTRA-AWESOMENESS of the super-matte BLACK-HOLE-BLACK keypad is further enhanced by AUTOSOL hand-polished aluminum edges.
Price for specialized Tera-Player model: EUR 1920,- incl. shipping, orders taken by email.
-- pOsh FUR-THER® --
-- pOsh FUR-THER® --
-- pOsh FUR-THER® --
polished aluminum, FUR-THER® technology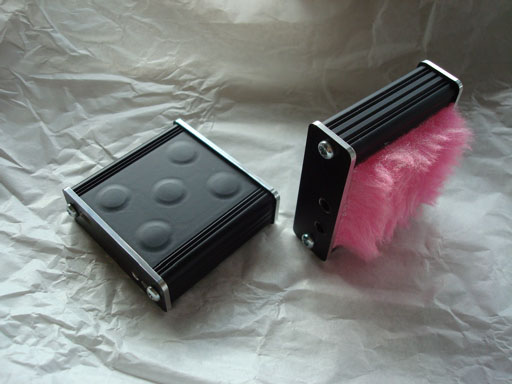 Berlin based artist-booker Christian Boehm checks out a 'branded' Tera-Player prototype on the Koss Porta-Pro...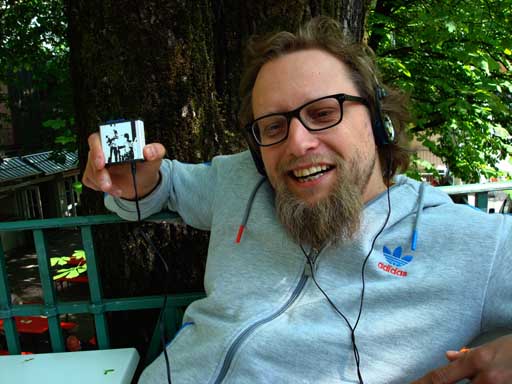 ... seems to like it ...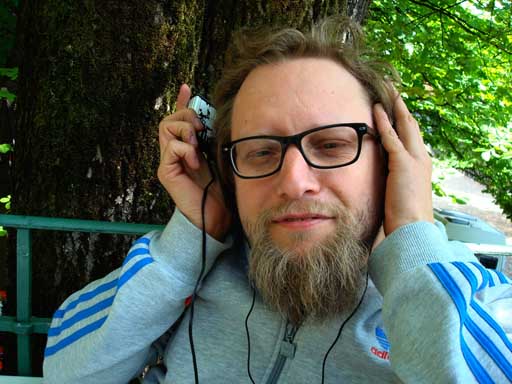 ... cannot get enough of it :-)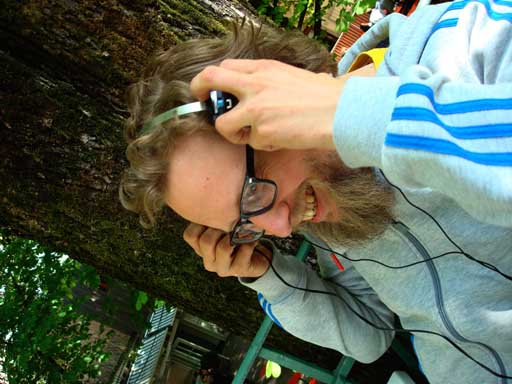 Tera-Player in my S.U.V.
high-end on the road, note the mother-of-tone open baffle speaker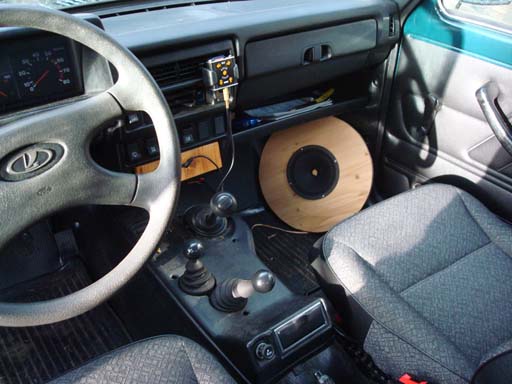 DxBxSx
I recently had some beers with these guys in the Waldmeister-Club and of course I bought the vinyl, you can do too.
-- PAnda -- and the Rolls-Royce (aka Trans-Porta-Pro)
The best headphones ever made, move you through time and space, extremely hard to drive, only a specially-made -- PAnda -- Tera-Player's SuperDuper output is capable to push them beyond their limits. Made for Smokey-Joe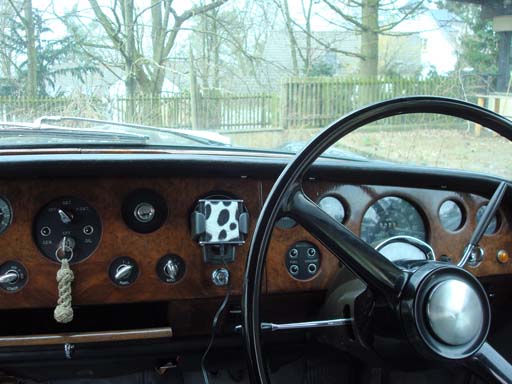 .
!!! Fur-ther ® technology does use artificial fur only, no Panda's are being hurt in any way !!!
Psychic Ills
Last monday in the Waldmeister: the Psychic Ills from NYC
You don't need a Screen to ride a Chopper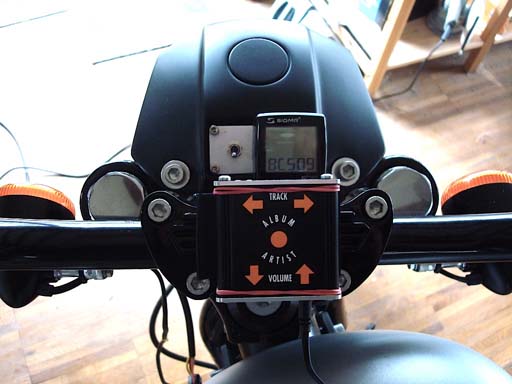 But you probably need one of these...
-- MAKING OF --
Assembly of a Tera-Player STEALTH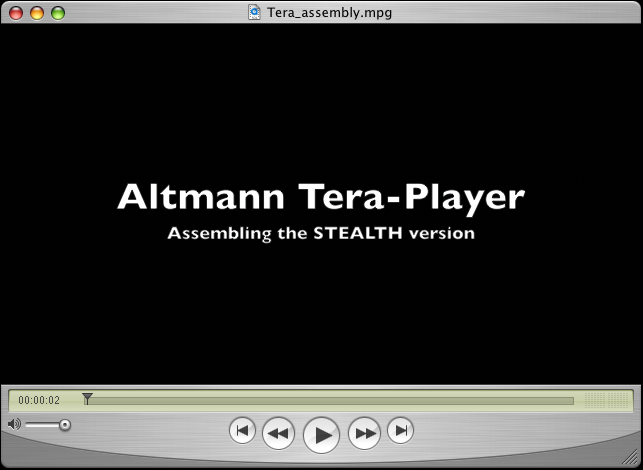 Stay tuned for more ...
ALTMANN MICRO MACHINES - Dipl.-Ing. Charles Altmann - Erlenstr. 15 - 42697 Solingen - Germany - +49-212-233-7039 - email
iTunes® is a software from Apple, which is in no way affiliated with AMM.
more AMM websites: mother-of-tone.com, jitte.de, amm.haan.de